About Jason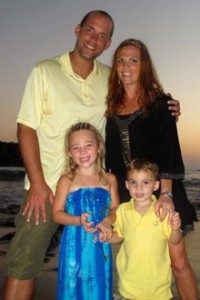 My name is Jason Zamoiski and I have one simple goal, make you so happy about the service I provide, you refer all your friends and family to me. Building relationships and maintaining them is the key to any successful business. One by one over the past 16 years, my staff and I have created a network of clients and friends who expect and most importantly trust the advice I give them.  My primary business model is The Golden Rule:  treat others as you yourself want to be treated.  Each and every client has financial goals that are unique to their personal situation. I pride myself on answering your questions, advising you of your options and being there for you in the future. Sandy Spring Bank, products and turnaround times are second to none in the industry.
I have teamed up with my twin brother "Joe" to create "Team Z Mortgage" and help run our Maryland branch office. Whether you are looking to purchase or refinance your dream home, an investment property/second home, my team will be there for you every step of the way. I can originate loans in MD, DC, VA, DE, NC, SC, PA, FL, OH, TN & CO. If you know of anyone living in these areas that can use my help please have them reach out to me.
I live in Rockville, with my beautiful wife of 14+ years and best friend, Jodi. I have two amazing children, Jordyn and Jake and enjoy spending days off with friends and family. In my free time, I like to play golf, fish and root for the Cowboys.